---
Covid-19 Policy Updates and Measures.
At Aegean Blue Villa we have always been proud in the way we treat our guests, responding to their every need in an informed and prompt manner. Especially during these challenging times, when the global community is largely affected by the coronavirus spread, we want you to know we are here to support you. Learn More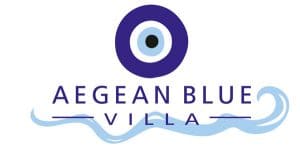 Enjoy our resort!
---
Since we are orientated towards ultimate guest's satisfaction we offer pretty much everything that you might need in order to spend unforgettable moments in our resort.
---
The villa is distinguished for its privileged position with unique view of the Aegean sea, mountain and city.

A large pergola in the BBQ area for shadow in front of the pool, ideal for elderly people and infants.

The property is surrounded by fence which makes it safe for children to play around the property.

Safe neighborhood consisted by other 6 villas with a private road.

The perfect place for those who are searching for serenity, but close enough to the village (0.5km), city centre and Medieval Town (7km) for those who are seeking entertainment.

Kallithea Springs is only 3.5km away, as well as other sandy beaches nearby including Kalami Beach and Santa Marina Beach (3.3km).

A few meters away from the traditional village of Koskinou with a variety of restaurants and bars.
We provide a variety of services to our guests for unforgettable experiences.

It is a self catering villa ideally for all kind of groups who wishes to prepare their own meal, especially when infants and people with allergies or other health issues are part of the group.

A fully equipped villa to the high standards expected for a premium quality home offering a self-catering holidays.

A three level house accessed both by the use of the elevator or the marble staircase.

Classic piano, chess table and tennis table available.

We follow all necessary procedures for the safety of our customers and in addition to the appearance of COVID-19.

Netflix, Playstation 4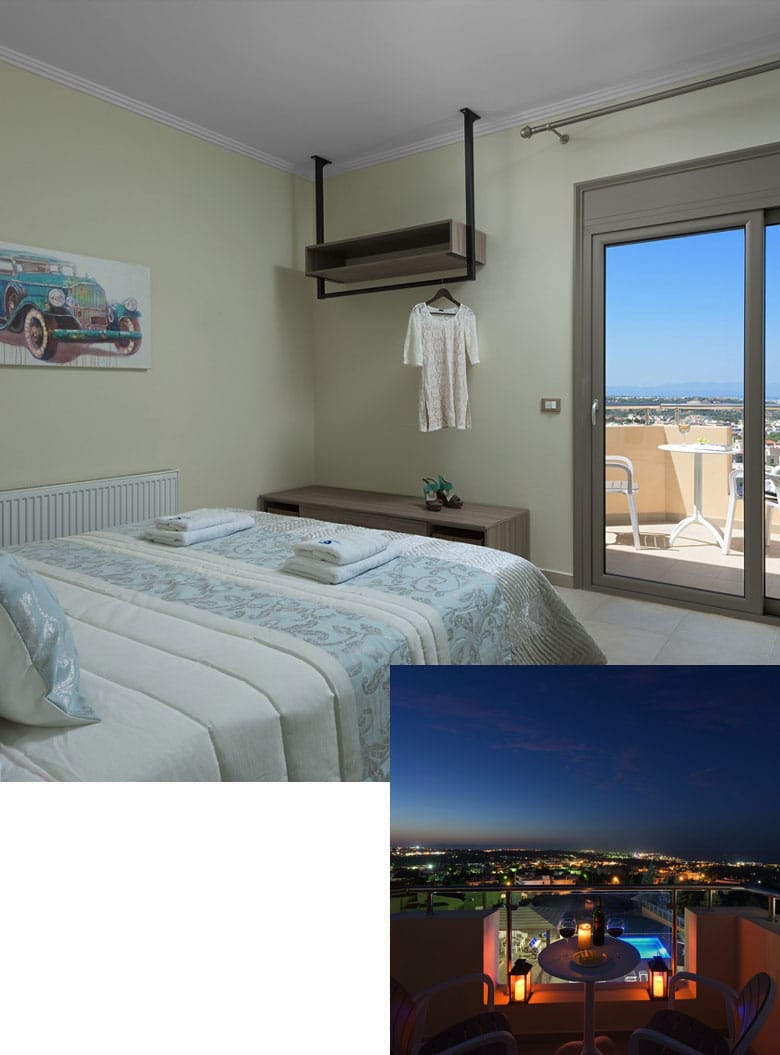 Our Villa
---
Aegean Blue Villa offers the ultimate summer experience to you! You'll get to use exclusively the villa to spend your vacations with your friends and family! It has three levels and you may explore all of them! On the ground floor you could lay on the couch and play some video games in PlayStation 4 or watch the latest TV shows on Netflix. The kitchen is waiting for you to cook all your meals and then, savor your creations out in the porch while overlooking the great view. On the upper floors there are your bedrooms, two master and two double ones. All of them are equipped with orthopedic mattresses for a good nights' sleep. If you're feeling up to it and want different kind of activities, we have a chess table, a classic piano and a tennis table for you to choose. Spend your time creatively! You are going to love our outdoor facilities! Get to swim in the brand-new pool with the white large Jacuzzi steps or relax on one of the sunbeds and enjoy the hot sun! There is also a BBQ area fully equipped, so you can have a nice dinner by the pool lights late in the afternoon! Do sit outside to watch the sunset and then observe as the whole city is lit up by thousands of lights! The smells and sounds of nature as well as the majestic landscape will leave you with a peaceful, serene feeling!
---
Self-catered, fully equipped kitchen (coffee/espresso machine, toaster, M/W etc.), ideal for anyone wishing to prepare their own meals.
Variety of services available for indoors and a few outdoors activities.
Large pergola in the BBQ area, next to the pool, that offers shade to the members of your group that need it such as elderly people and infants
---
ONLINE BOOKING
---
Book directly through our website with our best available online rates… and benefit from our promotional offers.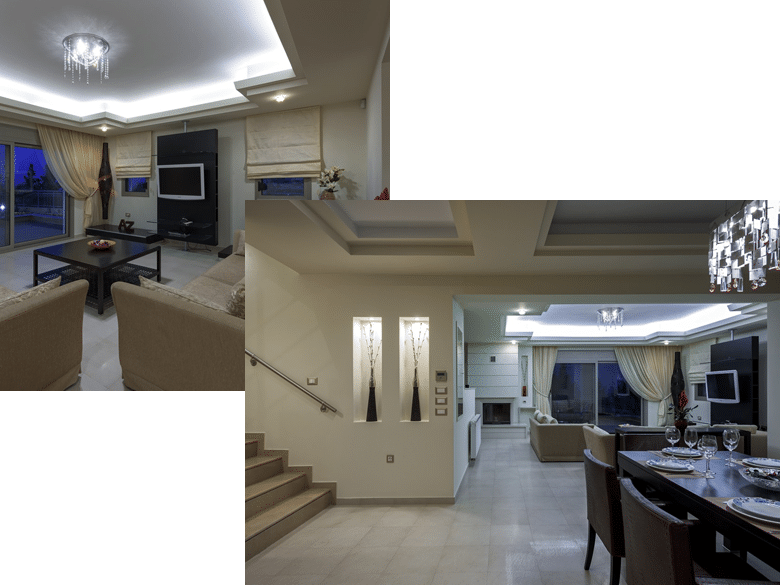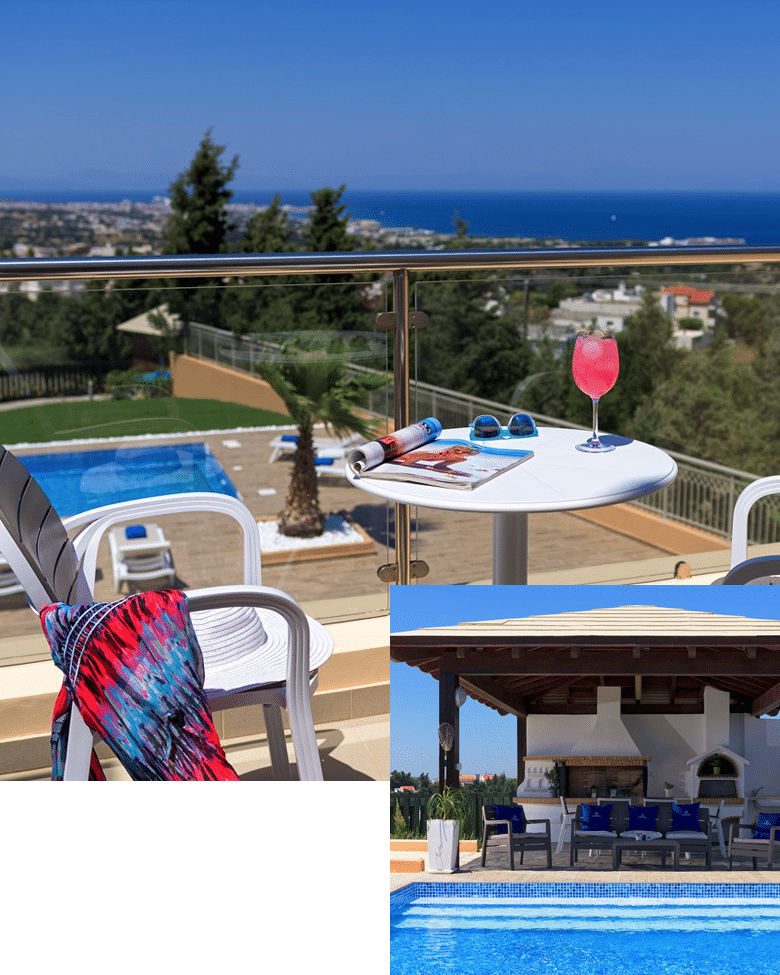 or call us +30 6978110002
Great planning of the space, every corner has its own accent that make this house unique and lovable. Clean, great view. Everything you might need or even not need is there :) we made our small wedding reception there and we're extremely satisfied.

Very kind and welcoming owner. Beautiful full-equipped villa, very comfortable , nice pool, nice garden, very good location, wonderful +++ view. I recommend it !!!!

Excellent service. Unique view...

Awesome and friendly people, amazing view and very clean! We had the best time ever! …

Gorgeous view.! Everything was perfect and we will be back for sure! ????????❤ …