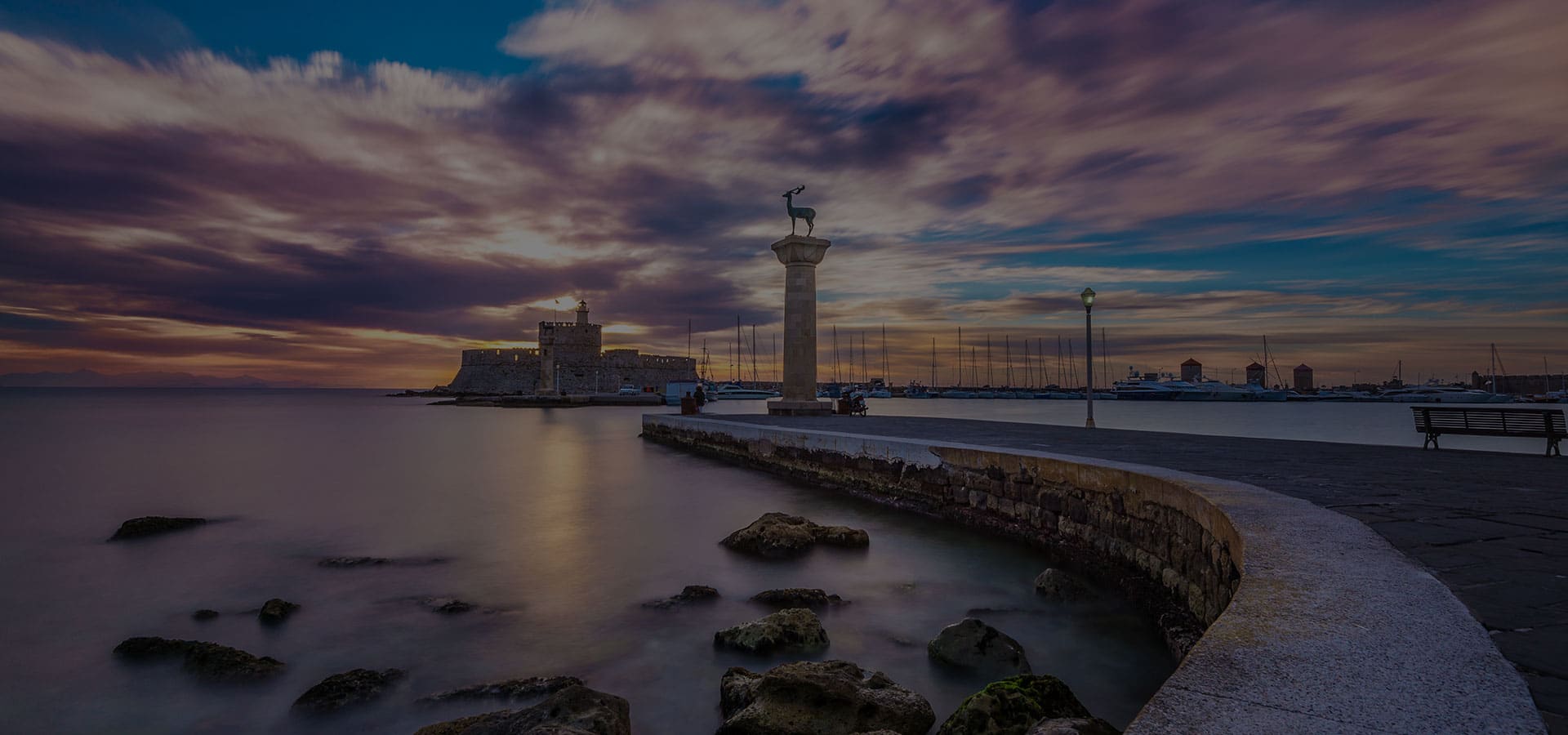 Discover the best things to do in Rhodes!
Rhodes City
---
Rhodes is among the most beautiful and popular Greek islands. Its Medieval sightseeing, the amazing views and the clean beaches have made Rhodes world famous, attracting thousands of visitors every year. Rhodes is an island that combines relaxation, action and discovery of numerous cultural and archaeological sites.
A walk at the New City is a fantastic experience, as visitors can admire the most remarkable buildings, constructed by the Italian architect Florestano di Fausto. Furthermore, the small marina is nearby with the characteristic of the Rhodian deer statues at the entrance, as well as, the surrounding windmills.
---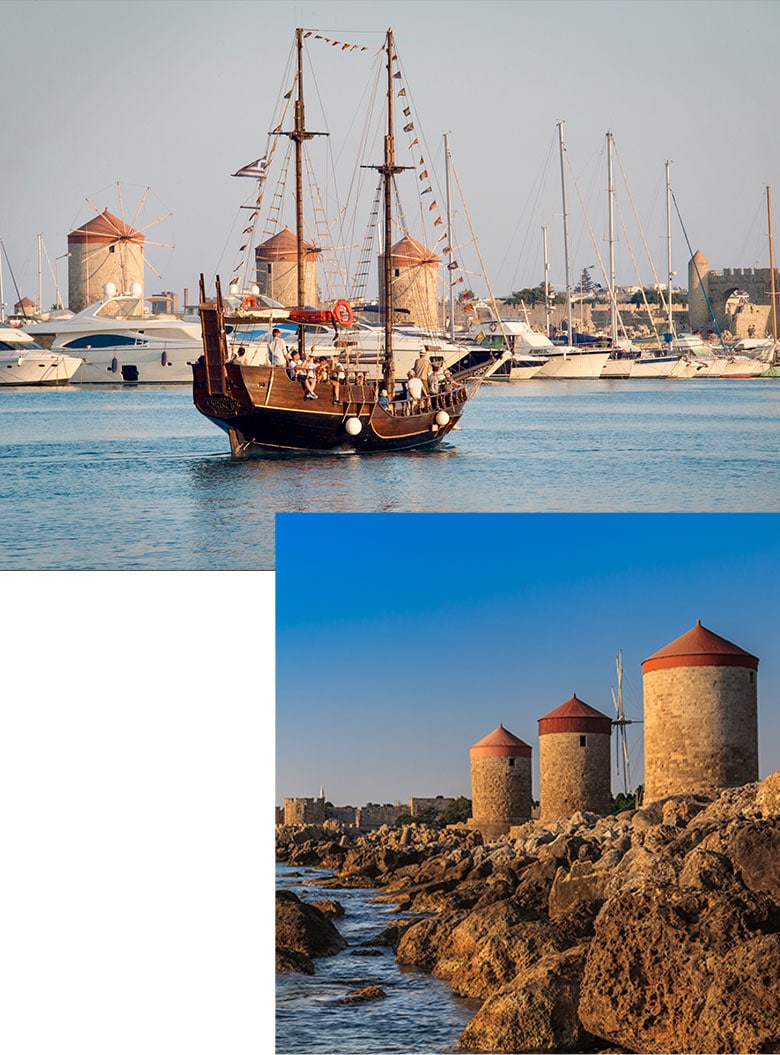 Medieval Town
---
Just 11 km away from the Diagoras International Airport, the villa is situated in the traditional village of Koskinou and 7 km away from Rhodes Town and Medieval Town, giving you the opportunity to actually live the city without being far from it.
Next to the center of the city you will find Rhodes Medieval Town, the most preserved Medieval town in the world according to UNESCO. Surrounded by a wall, inside the Medieval town you will find a lot of museums, the highlight of the city the Grand Master Palace and the well known Street of the Knights, one of the most preserved medieval streets in Europe.
---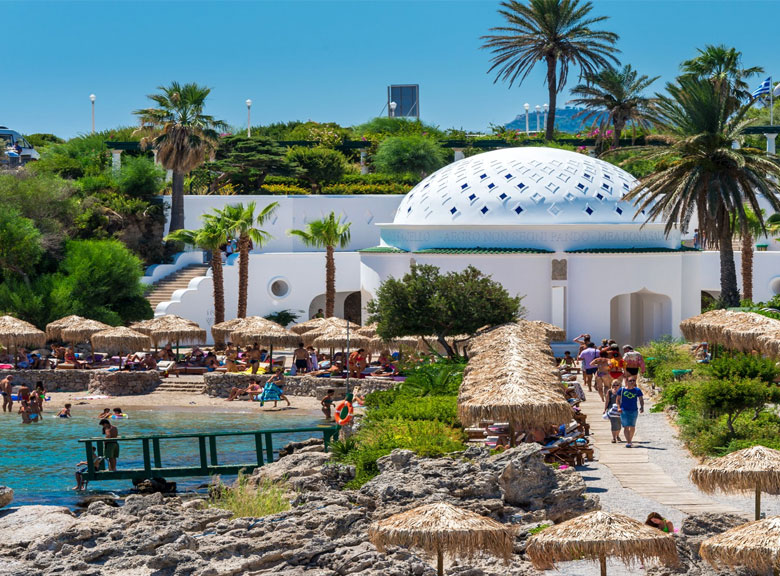 Kalithea Springs
---
Some minutes drive from our villa or the city center and you will find Kallithea Springs. Kallithea Springs is one of the most beautiful beaches of the island! You can relax at a sun bed on the rocks surrounding the crystal blue waters and enjoy the spectacular view. Moreover the monumental architecture with its unique mosaics, the Rotonda Room where once the thermal spring water streamed, the patio and every corner of the Kallithea Springs take us nostalgically to another era.
---
Butterflies Valley
---
The Butterfly Valley is one of the most fascinating attractions of the island. Located 23 km from the city center, the valley is a place where every year thousands of butterflies lay for the final stage of their life creating a spectacular phenomenon. You can also visit the Museum of Natural History which is located in the valley.
---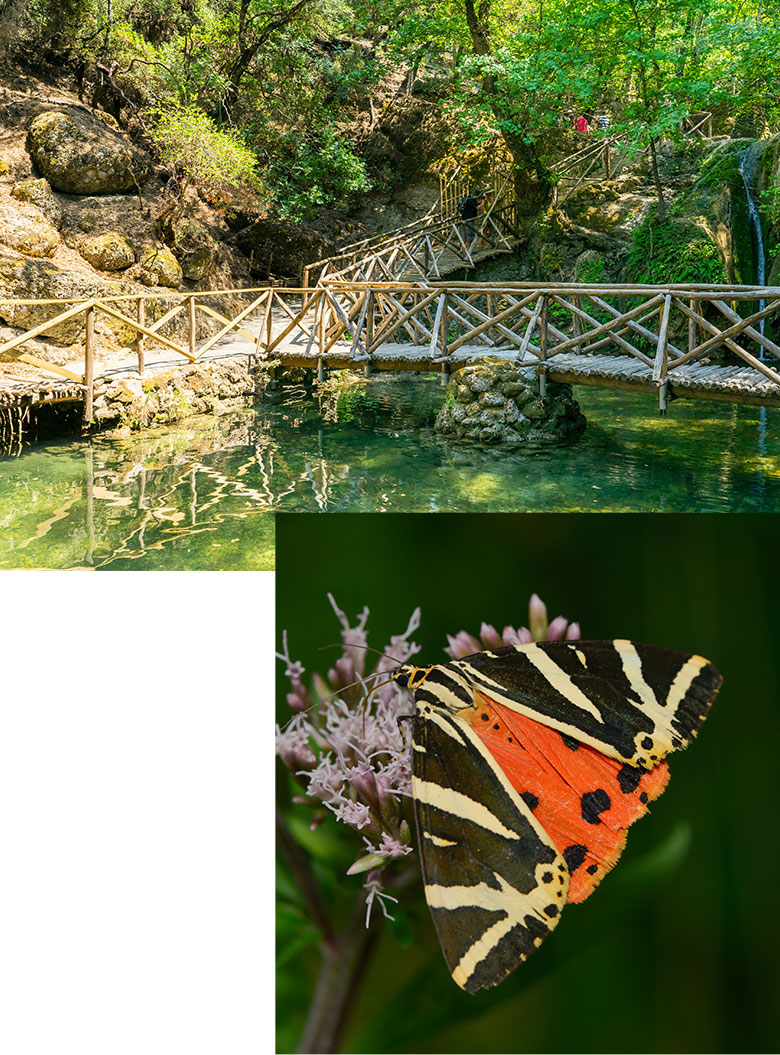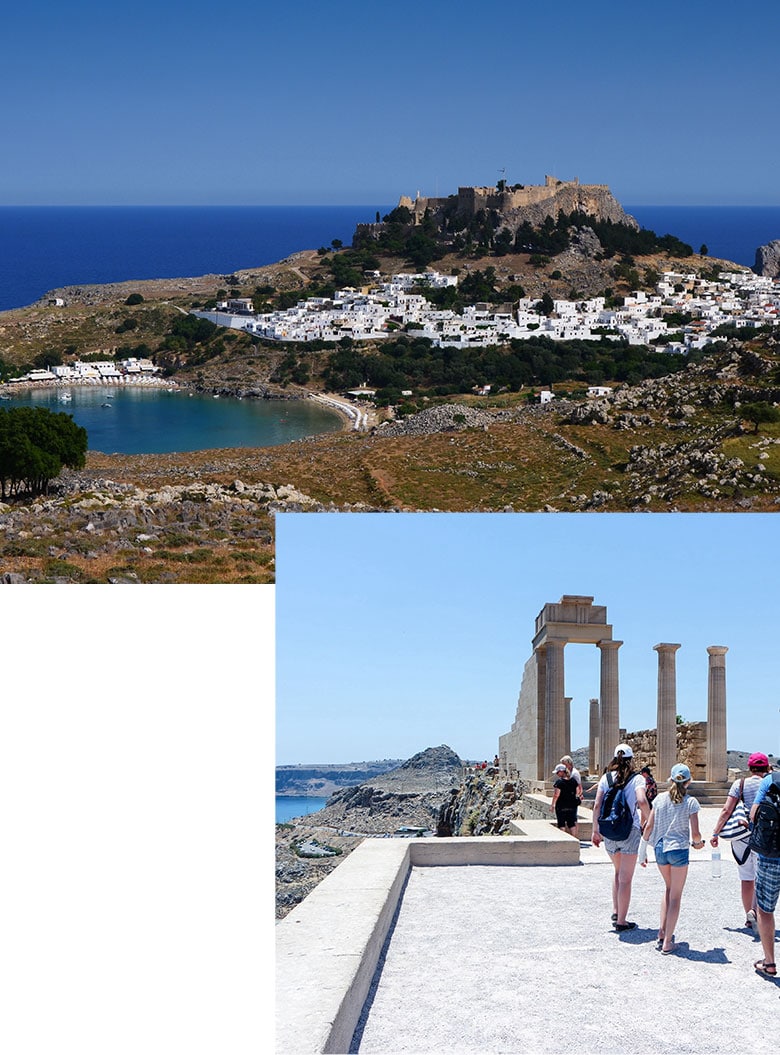 Lindos Acropolis
---
About 50 km out of the city you will find the village of Lindos which is built around the Acropolis of Lindos. Don't miss the chance to visit this graphical village for a walk in the alleys and give a visit to the Acropolis of Lindos riding one of the lovely donkeys from the village center.
---